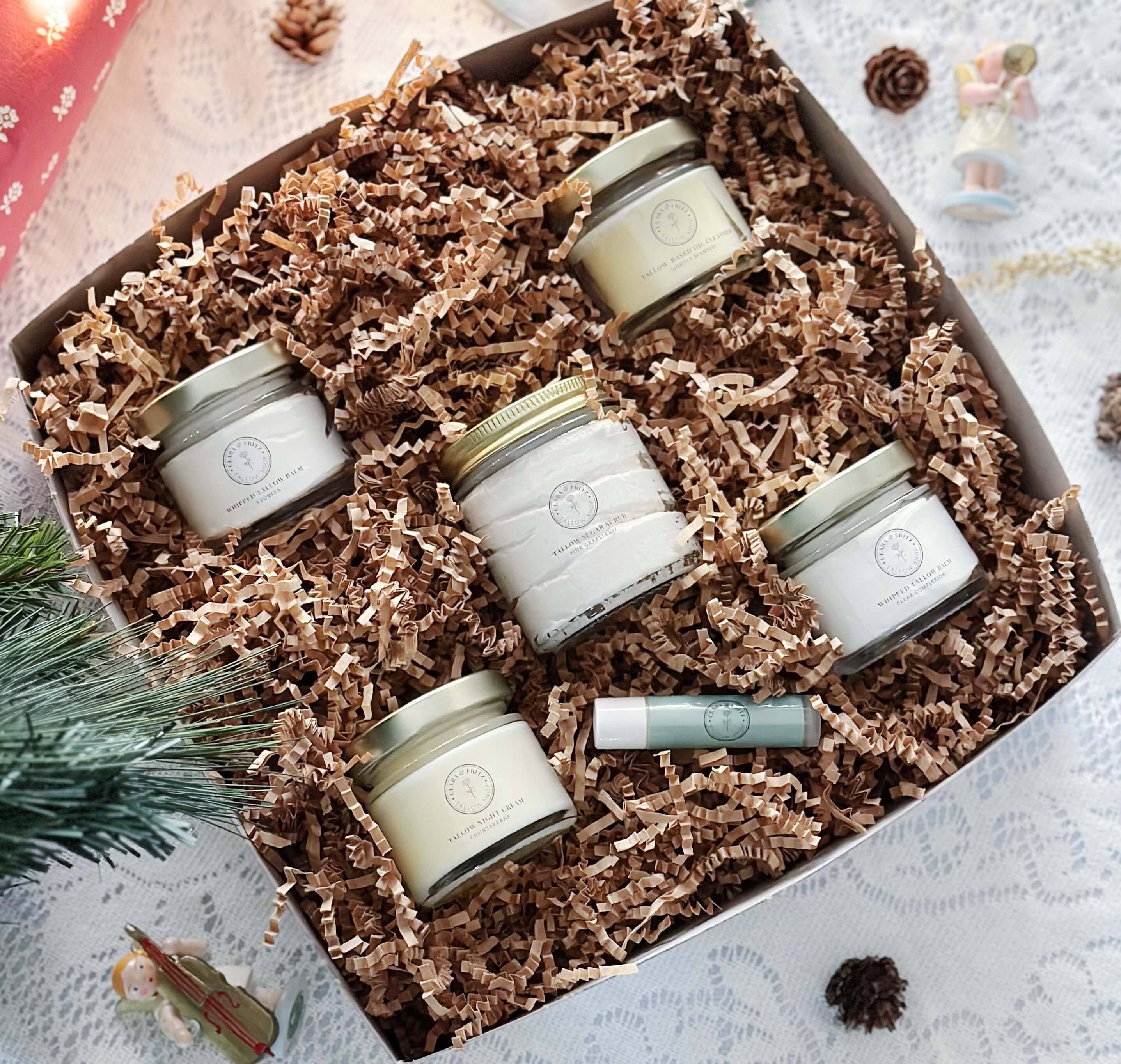 This gift set includes everything you need to get started on your tallow skincare journey!
This 6-piece set includes one each of:
Avonlea Whipped Tallow (Roman Chamomile and Lavender) - 2 oz 
-a moisturizer for body or face
Clear complexion whipped tallow - 2 oz
-daily face cream
Lightly Scented Oil Cleanser - 2 oz
-for removing makeup and cleansing 
Pink Grapefruit Sugar Scrub - 4 oz
-for exfoliating the face or body 1-2 times per week
1 Counterpane Night Cream - 2 oz
-for extra moisture overnight. Can be used on the face or body.
1 Peppermint Lip Balm
Comes in a white gift box (pictured)
These statements have not been evaluated by the FDA. 
This product not intended to diagnose, treat, cure, or prevent any disease.