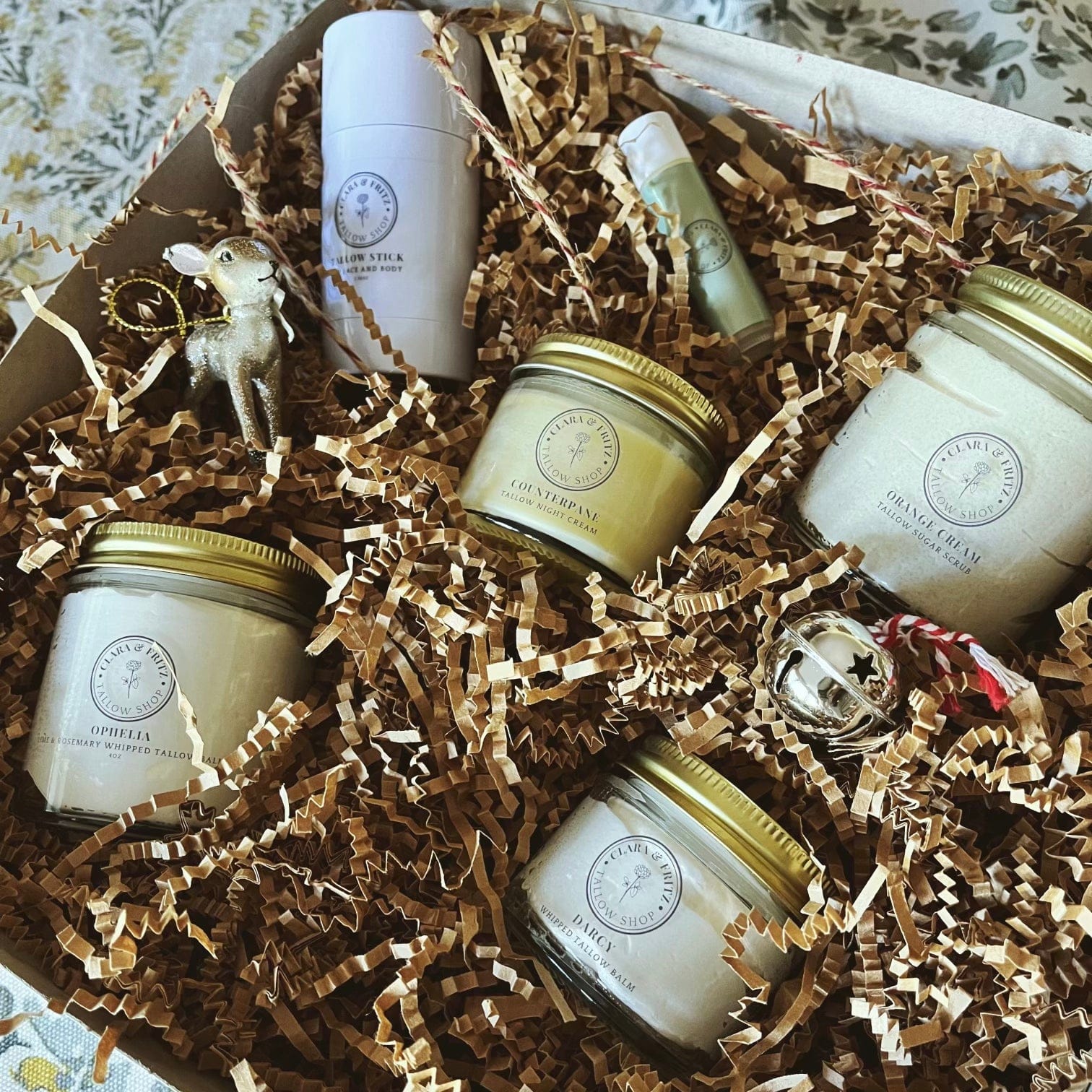 Gold - A Tallow Christmas Gift Set from Clara & Fritz
Indulge in the Clara and Fritz 'Gold' Tallow Christmas Gift Collection for $80 (compare at $114). This luxurious set includes a 4 oz Orange Cream Sugar Scrub, 4 oz Ophelia Whipped Balm, 2 oz Darcy Whipped Balm, 2 oz Counterpane Night Cream, a 3-Pack of Lip Balms, and a Tallow Stick for all-around natural skincare. Perfect for Christmas gifting or personal pampering. 
Whipped Tallow Balms can be used on face or body.
Comes in a premium 8"x8"x3" white gift box.
Share