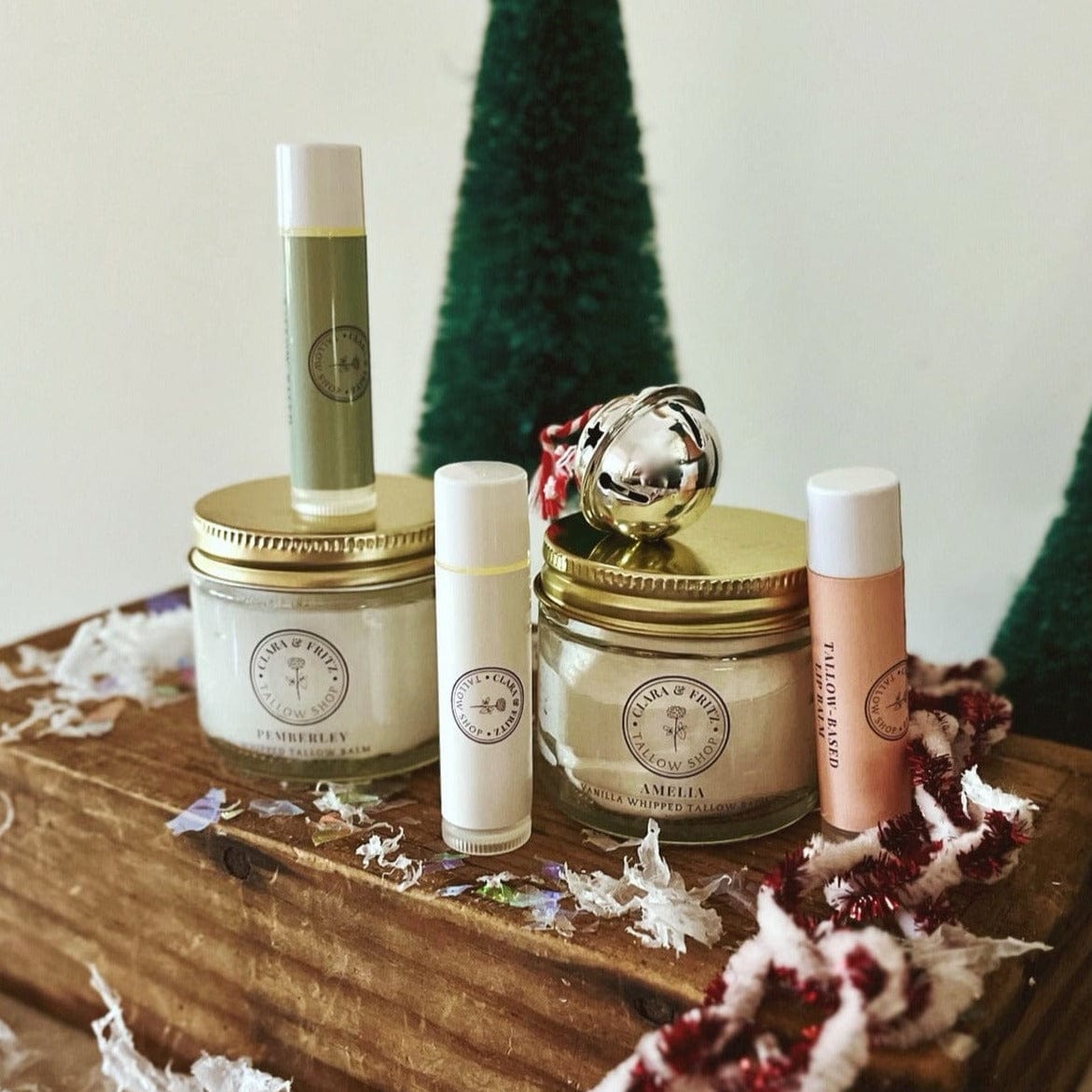 Myrrh - A Tallow Christmas Gift Set from Clara & Fritz
Pamper yourself or a loved one with the Clara and Fritz "Myrrh" Christmas Tallow Balm Gift Set for just $38 (valued at $46). This set includes a 3-pack of lip balms in unscented, peppermint, and orange cream, along with exclusive 2 oz. sizes of Amelia Vanilla and Pemberley Orange & Lavender whipped tallow balms. It's luxury and natural care combined in one perfect package.
Comes in a brown kraft gift box.
Whipped Tallow Balms can be used on face or body.
 (This set does not contain any myrrh-scented items.)
Share