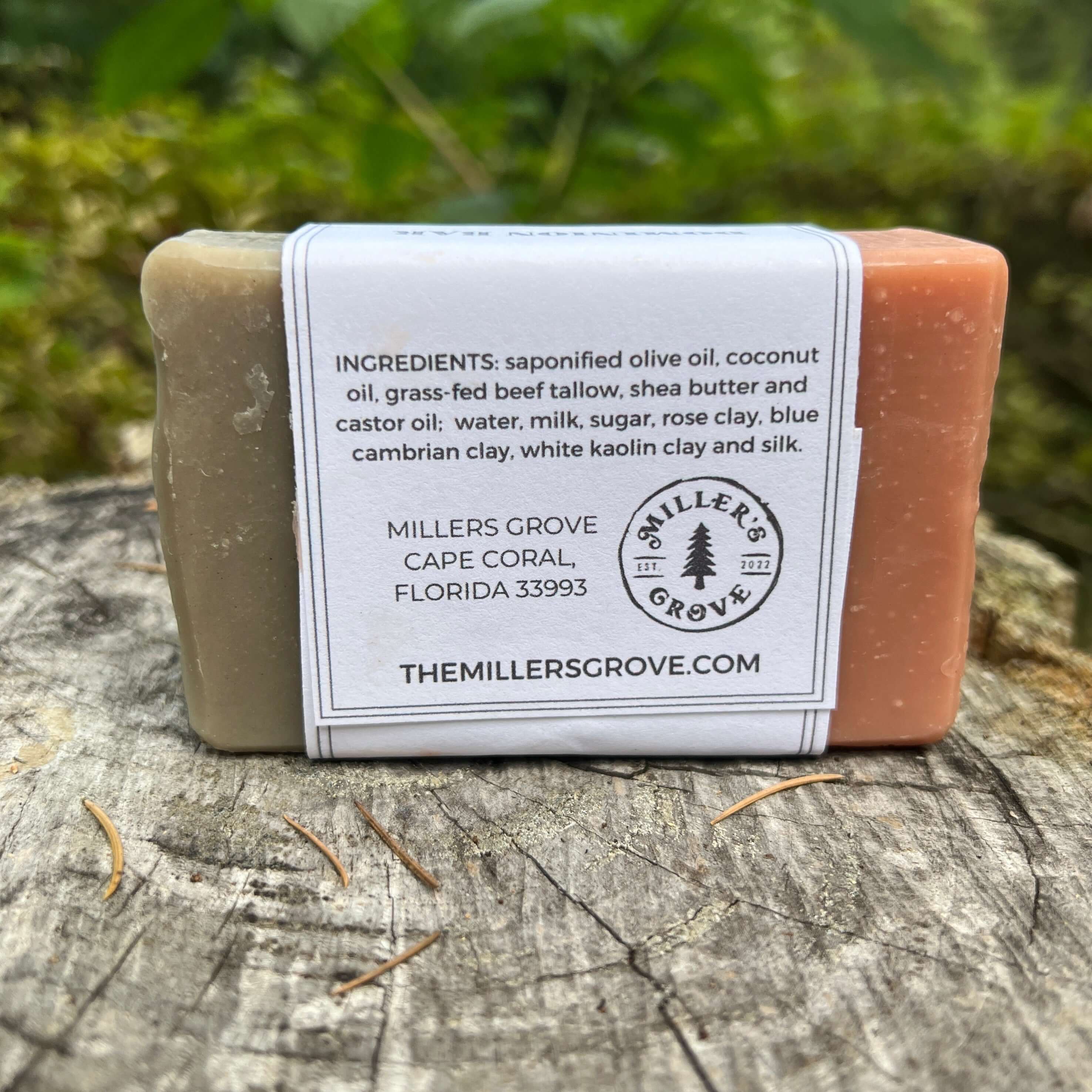 Mr. Fritz Tallow Bar Soap
Introducing the Mr. Fritz Tallow Bar Soap!

Delightful sunshine and citrus scent that has orange, lime, grapefruit, and cedarwood essential oils.
A refreshing, light scent for a man, but sweet enough for a woman.
Other Ingredients: Saponified oils of OLIVE, COCONUT, GRASS-FED BEEF TALLOW, SHEA BUTTER, and CASTOR OIL: water, milk, sugar, rose clay, blue cambrian clay, white kaolin clay and silk. 
These statements have not been evaluated by the FDA. 
This product not intended to diagnose, treat, cure, or prevent any disease.