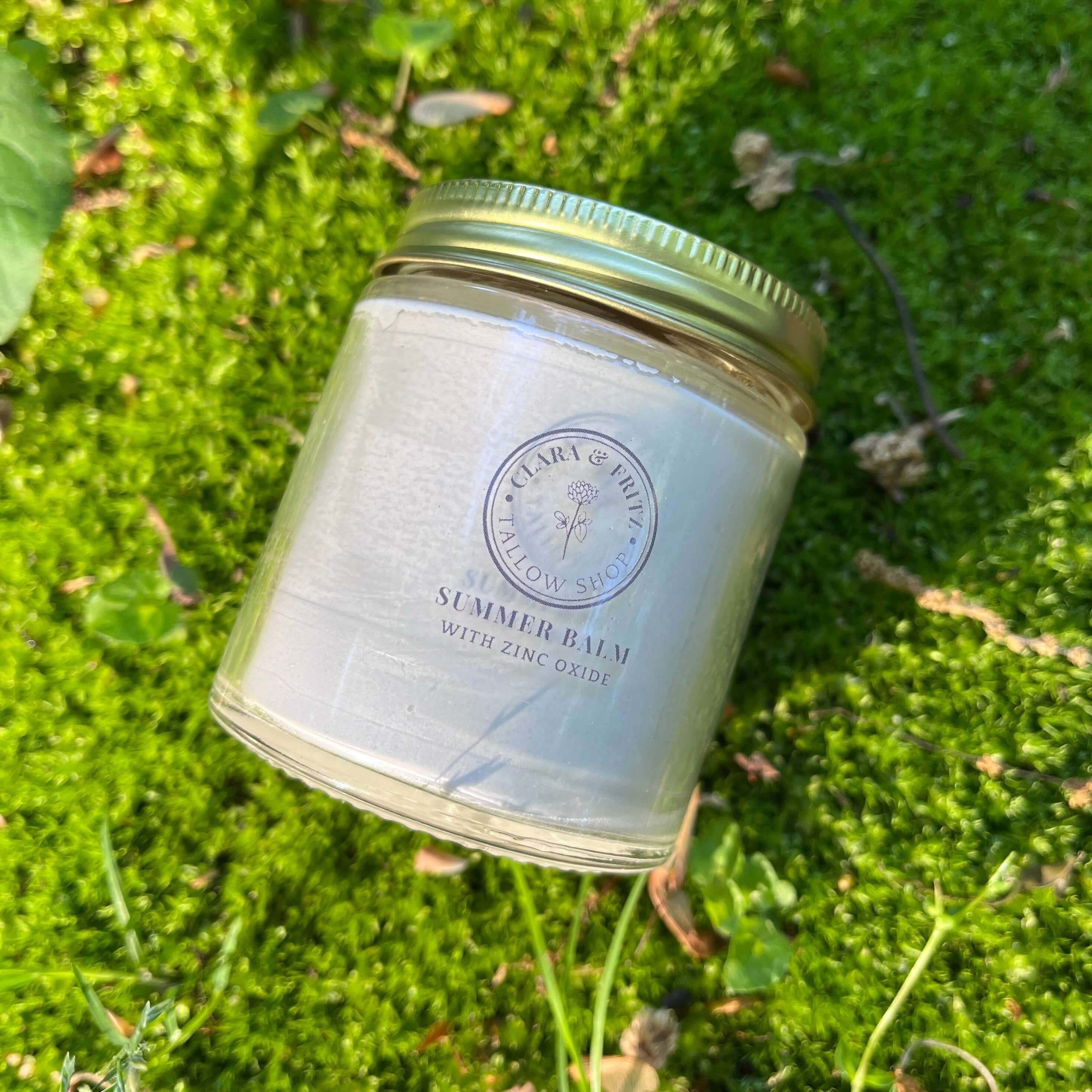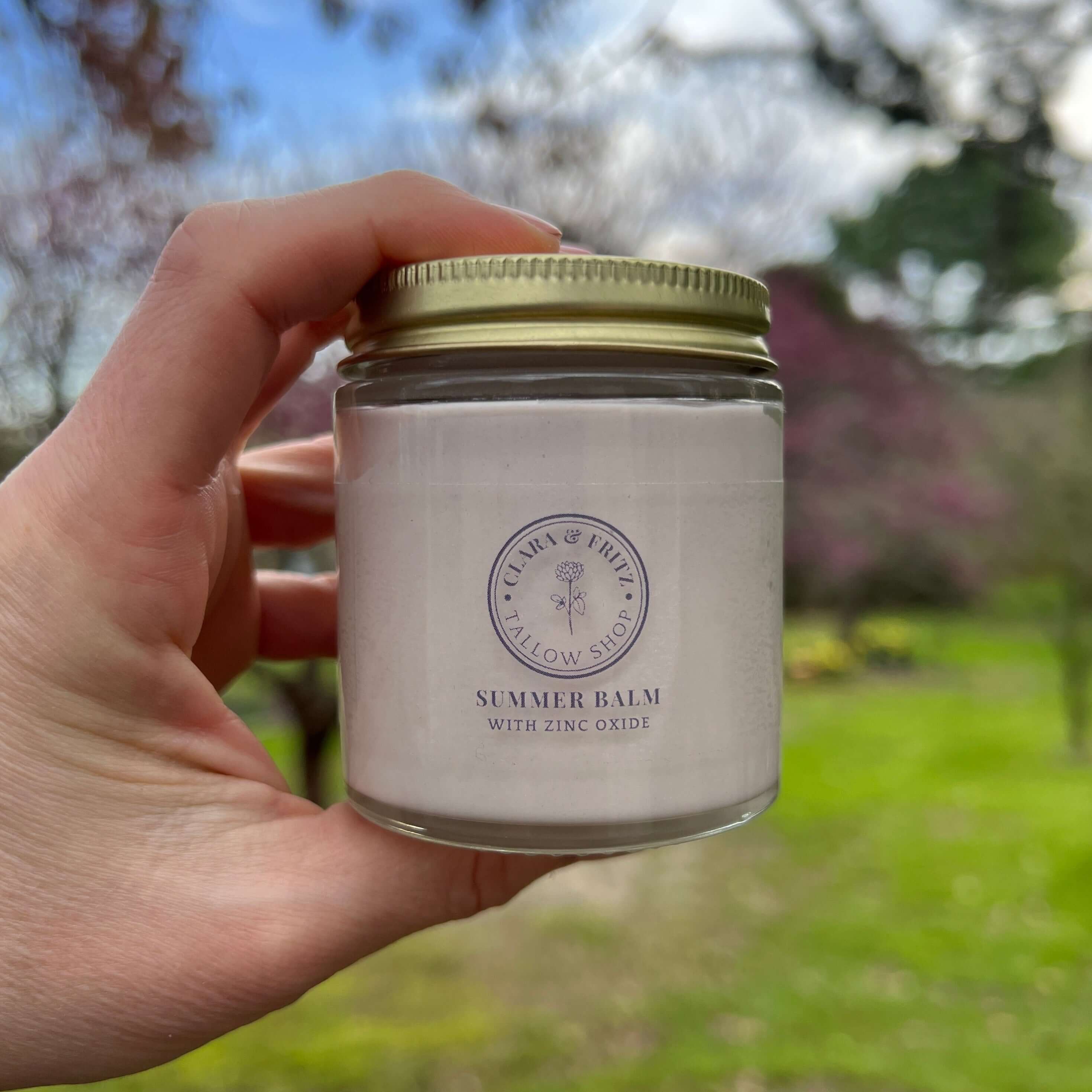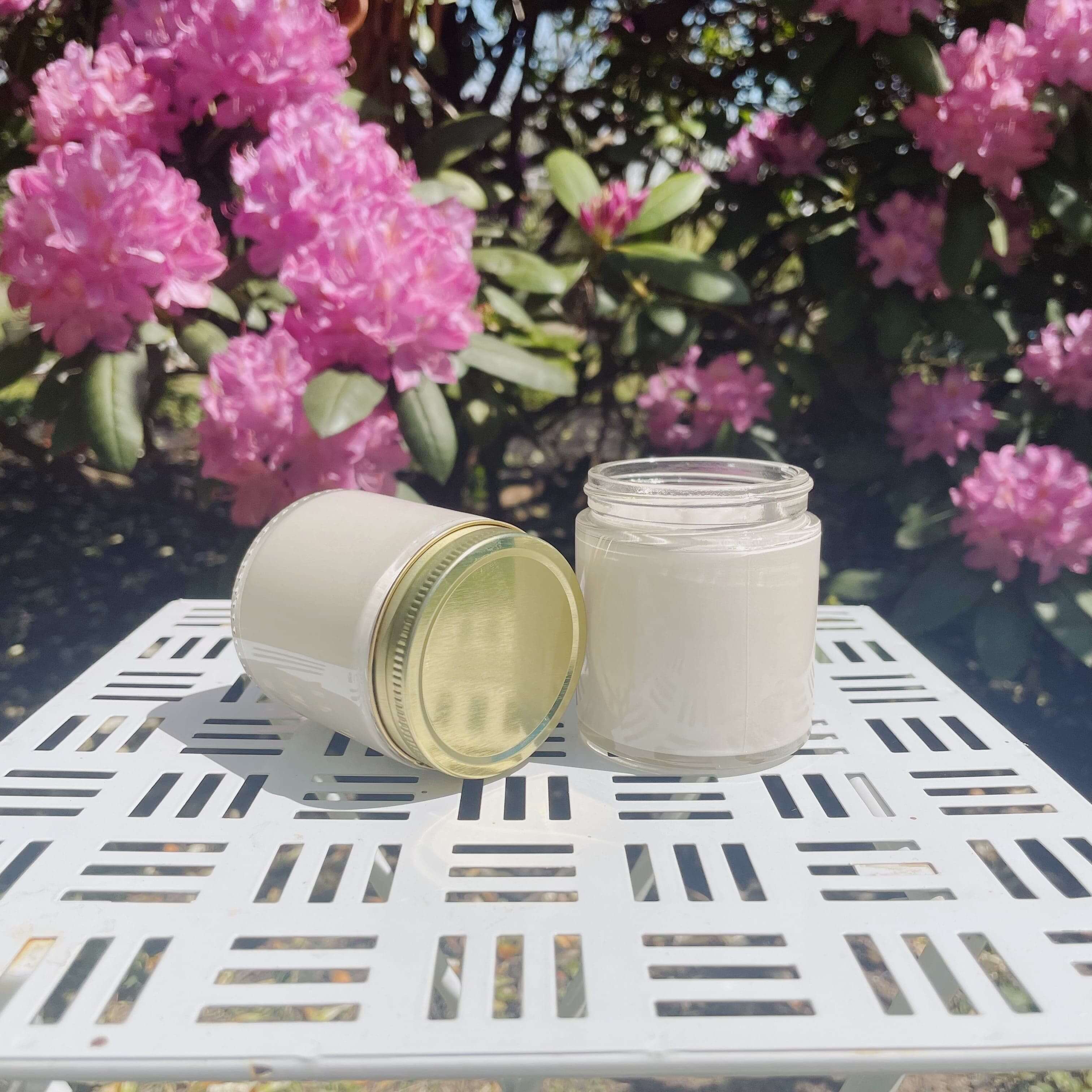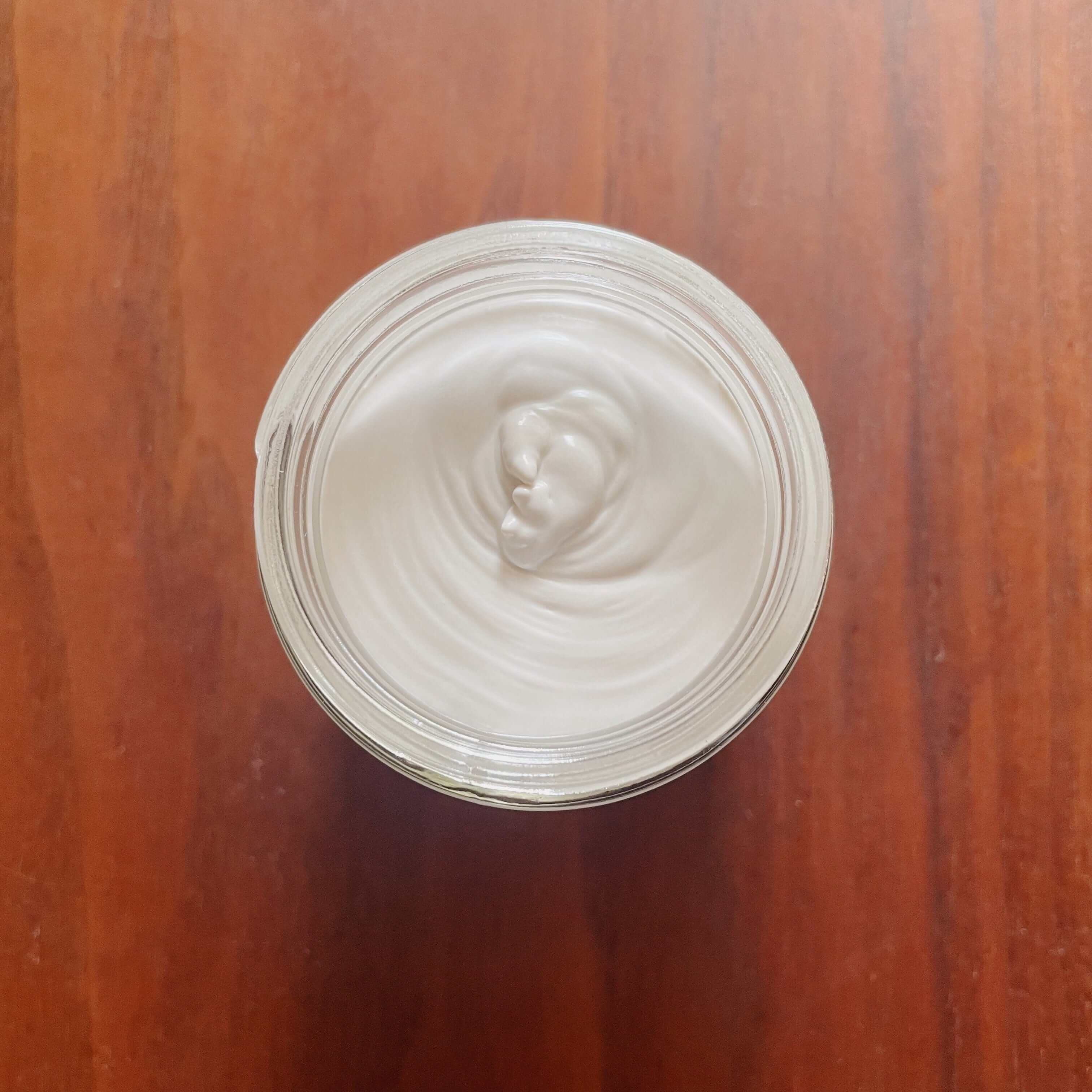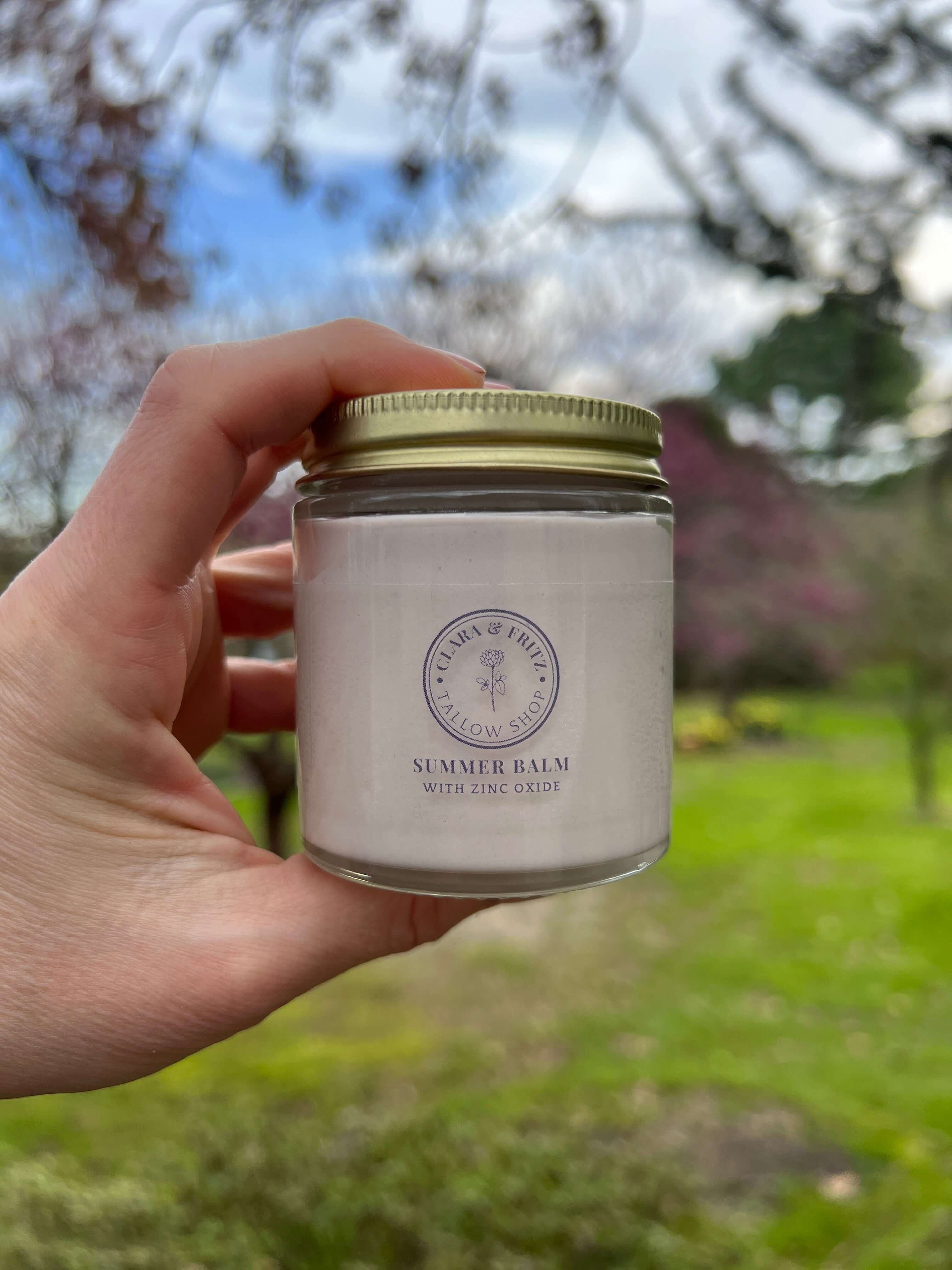 Summer Balm - Tallow-Based Sun Protection with Zinc Oxide
Tallow Based Sun Protection
Introducing our premium tallow-based Summer Balm with zinc oxide, the perfect way to shade your skin while nourishing it with natural ingredients.
Our Summer Balm is made with high-quality tallow, a nutrient-rich fat derived from grass-fed cows, which is loaded with vitamins A, D, E, and K. This helps to moisturize and soothe your skin, while also improving its elasticity and reducing the appearance of fine lines and wrinkles.
Tallow-Based Sun Protection with Zinc Oxide
In addition to tallow, our Summer Balm also contains 20% non-nano zinc oxide, a mineral that forms a physical barrier on your skin to reflect and scatter UV radiation. Our formula is water resistant, however, please reapply after 30-60 minutes or as needed. 
Unlike chemical sunscreens that can irritate sensitive skin and harm the environment, our tallow-based Summer Balm with zinc oxide is gentle and safe for all skin types. It's also free from parabens, phthalates, and synthetic fragrances, making it a healthier choice for you and your family.
Please note that due to the zinc oxide used, there may be a slightly white appearance upon application. This white appearance is usually temporary and can be easily mitigated by rubbing the balm in thoroughly. 
Choose our tallow-based Summer Balm with zinc oxide for a natural and effective way to protect your skin from the sun's harmful rays, while keeping it nourished and healthy.
This product will melt at high temperatures, so please keep cool.

Buy our Summer Stick for Face HERE!
Ingredients: 
Grass-fed beef tallow, organic virgin coconut oil, beeswax, non-nano zinc oxide, organic cocoa powder (for color)
These statements have not been evaluated by the FDA. This product not intended to diagnose, treat, cure, or prevent any disease.