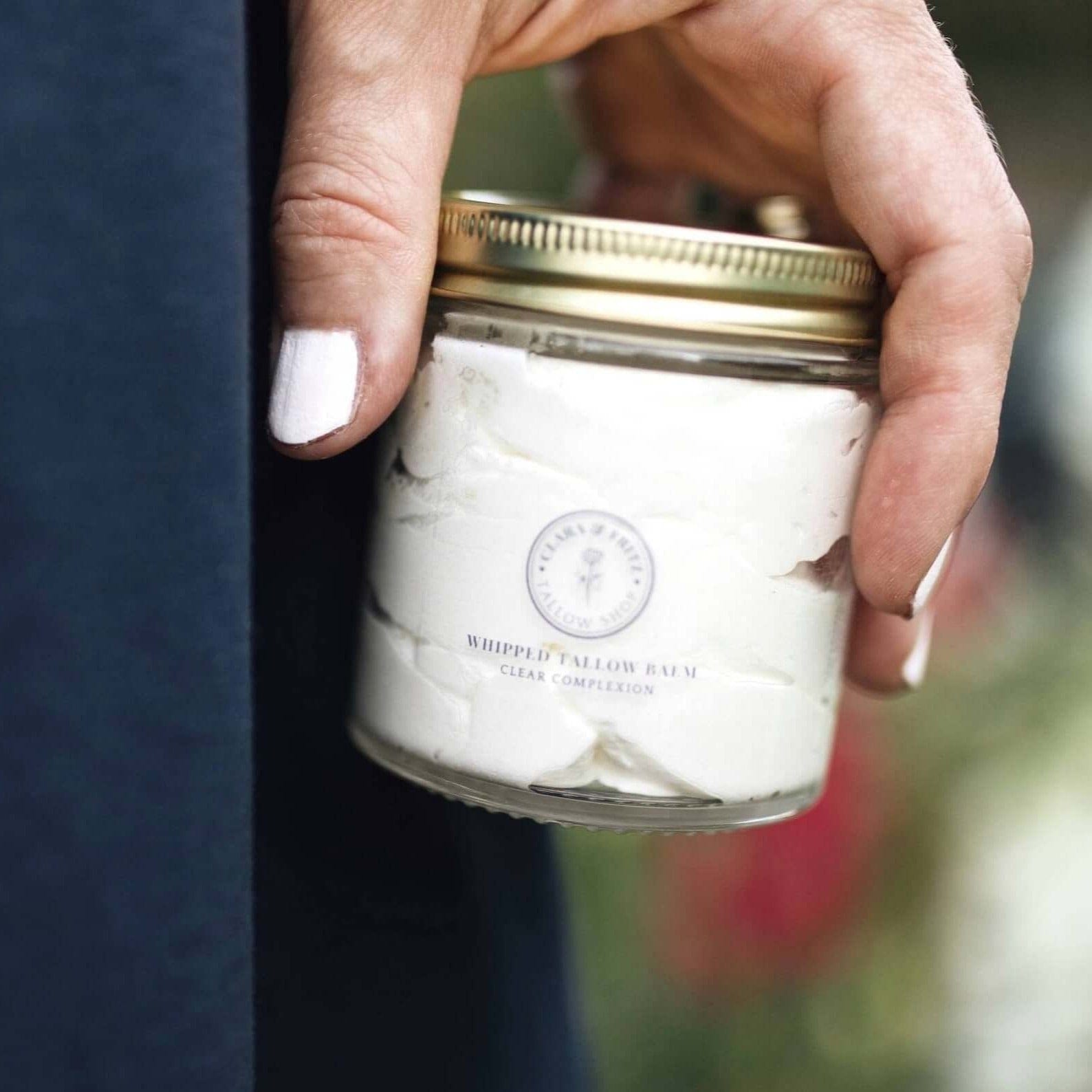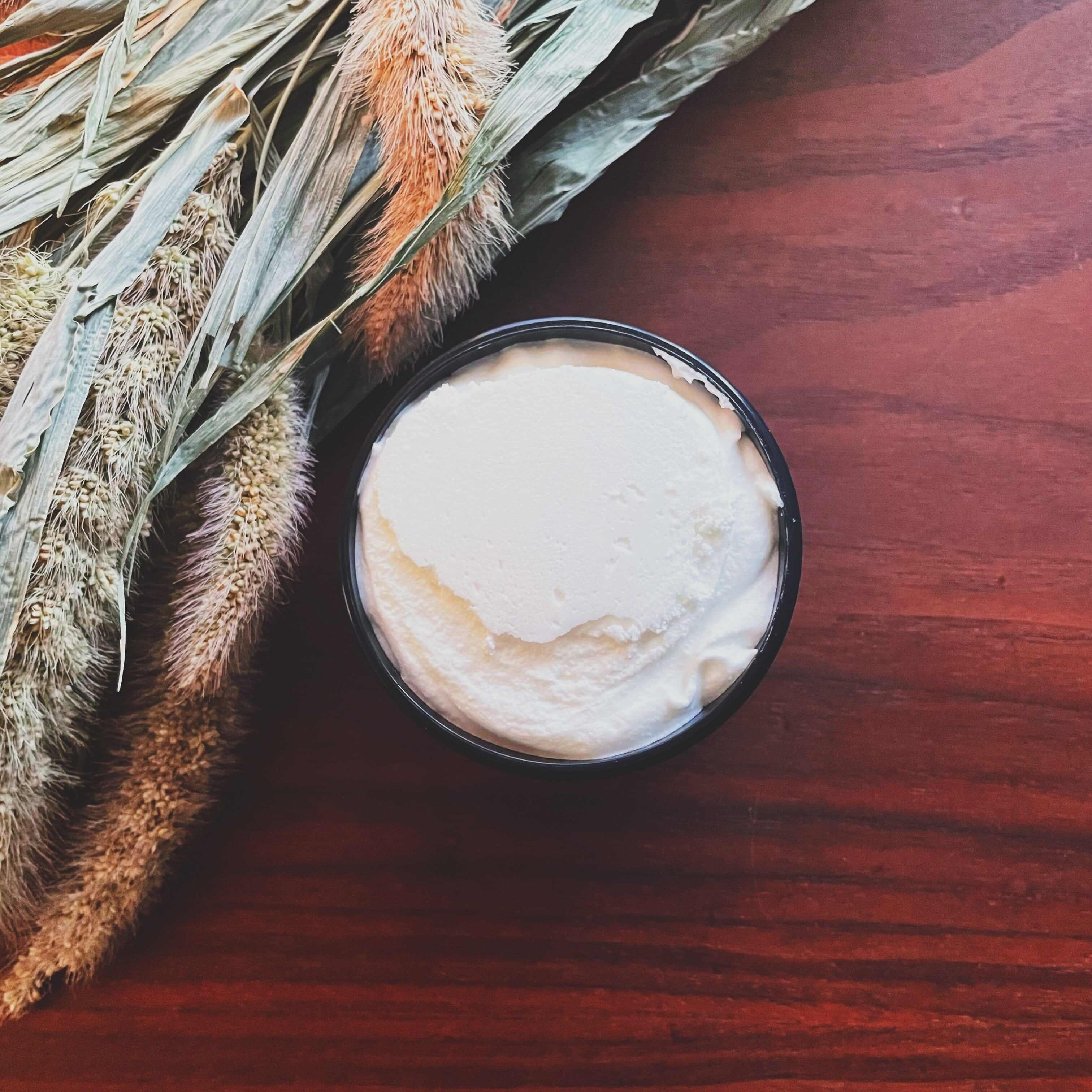 Clear Complexion Whipped Tallow Facial Moisturizer
What is Clear Complexion Whipped Tallow Balm?  
It's grass-fed beef tallow whipped with an essential oil combination that can help to fight breakouts and reduce the appearance of blemishes. The texture is similar to whipped butter.
How to use it: Use as a daily facial moisturizer. 
Why it's good for you: Our Clear Complexion Whipped Tallow Balm blends non-comedogenic grass-fed tallow with a combination of essential oils to create a gentle, natural, and effective face cream that won't clog pores. The essential oils in Clear Complexion work together to promote a clearer face by calming the skin and by helping to rebalance the skin's bacterial environment. 
It's great for teens or anyone looking to reduce those little red bumps!

Ingredients:
100% grass-fed beef tallow,
organic cold-pressed italian olive oil,
geranium bourbon oil,
pink grapefruit oil,
himalayan cedarwood oil,
peppermint oil,
rosemary oil,
roman chamomile oil.
Clear Complexion is petroleum free, paraben-free and contains no dyes or artificial fragrances. It is safe for use on sensitive skin, and can be used daily to help prevent breakouts. 
These statements have not been evaluated by the FDA. 
This product not intended to diagnose, treat, cure, or prevent any disease.





Share