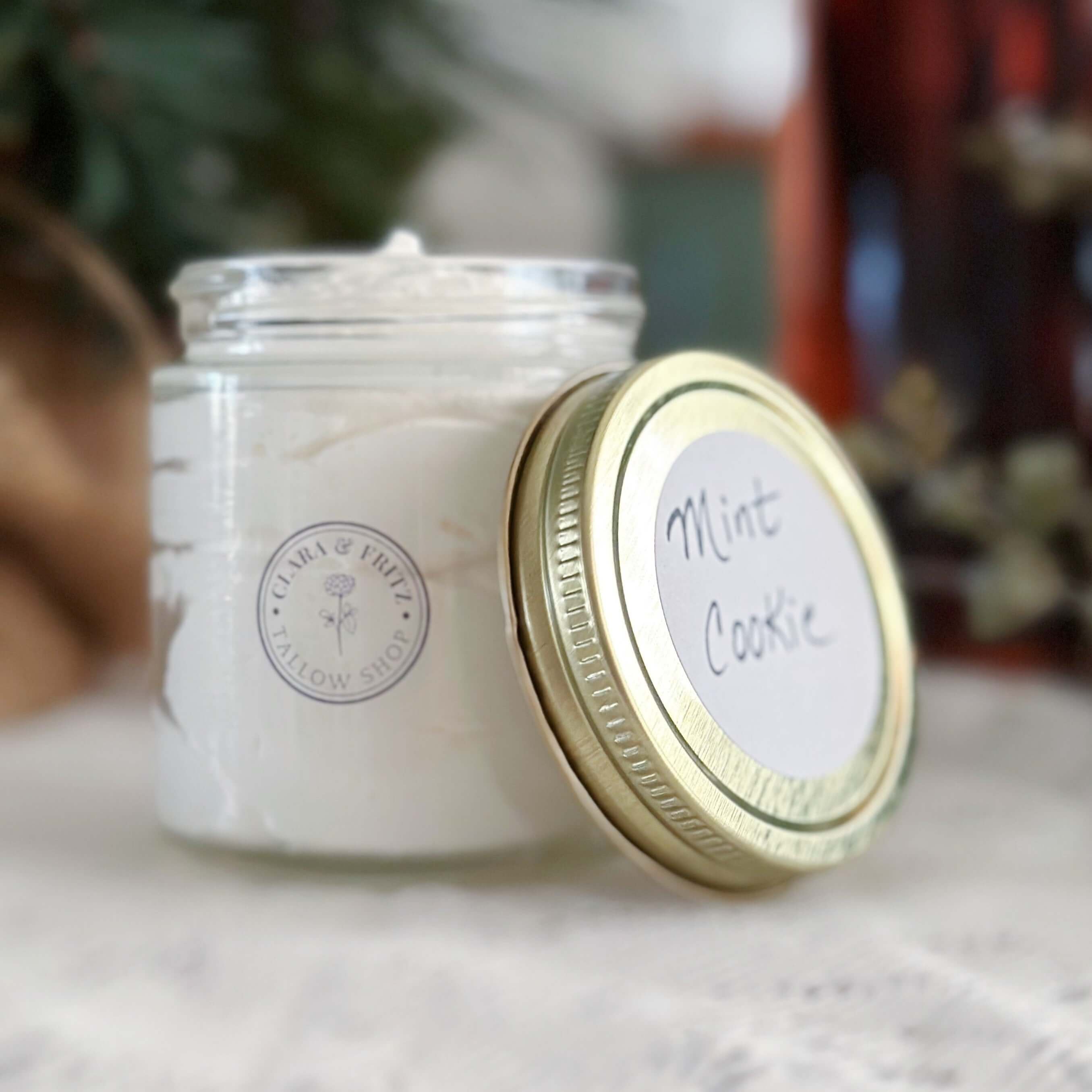 Mint Cookie Whipped Tallow Balm
Mint Cookie Whipped Tallow Balm!
This limited-edition version of our whipped tallow balm is formulated with peppermint and vanilla to remind you of that green box of Cookies-That-Shall-Not-Be-Named.

Our Mint Cookie Whipped Tallow is for use on the body or on the face.

*This blend is not recommended for children due to the peppermint essential oil.

Using grass-fed beef tallow as a base, a small amount of organic olive oil is added for texture, and essential oils for scent (check out our unscented products if you don't prefer essential oils). These ingredients are whipped together to create the only moisturizer you will ever need - this is skincare that not only moisturizes - but heals your skin.

Ingredients: grass-fed beef tallow, organic cold-pressed olive oil, peppermint essential oil, vanilla botanical extract

Check me out on Instagram!
@claraandfritztallowshop

These statements have not been evaluated by the FDA. 
This product not intended to diagnose, treat, cure, or prevent any disease.
Share