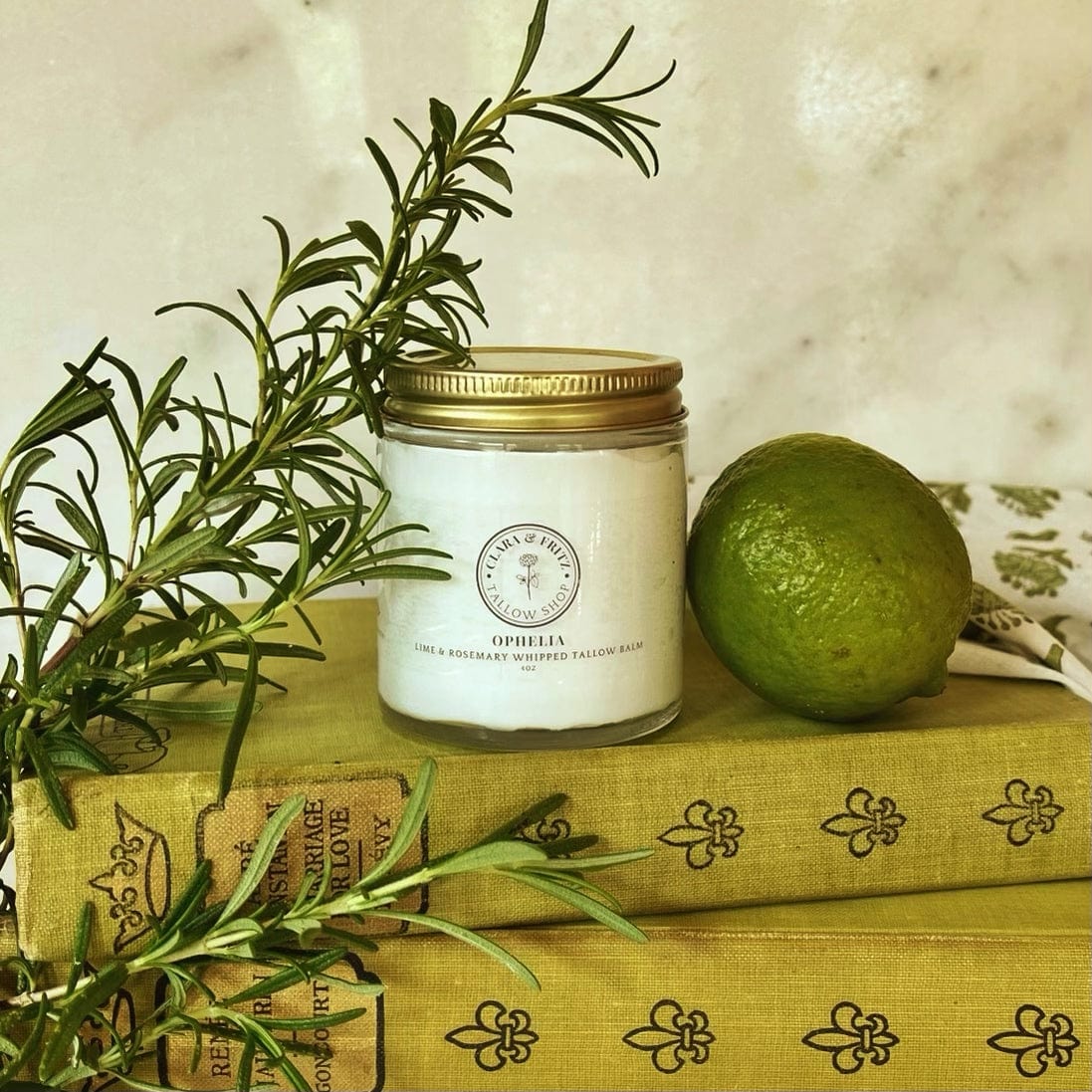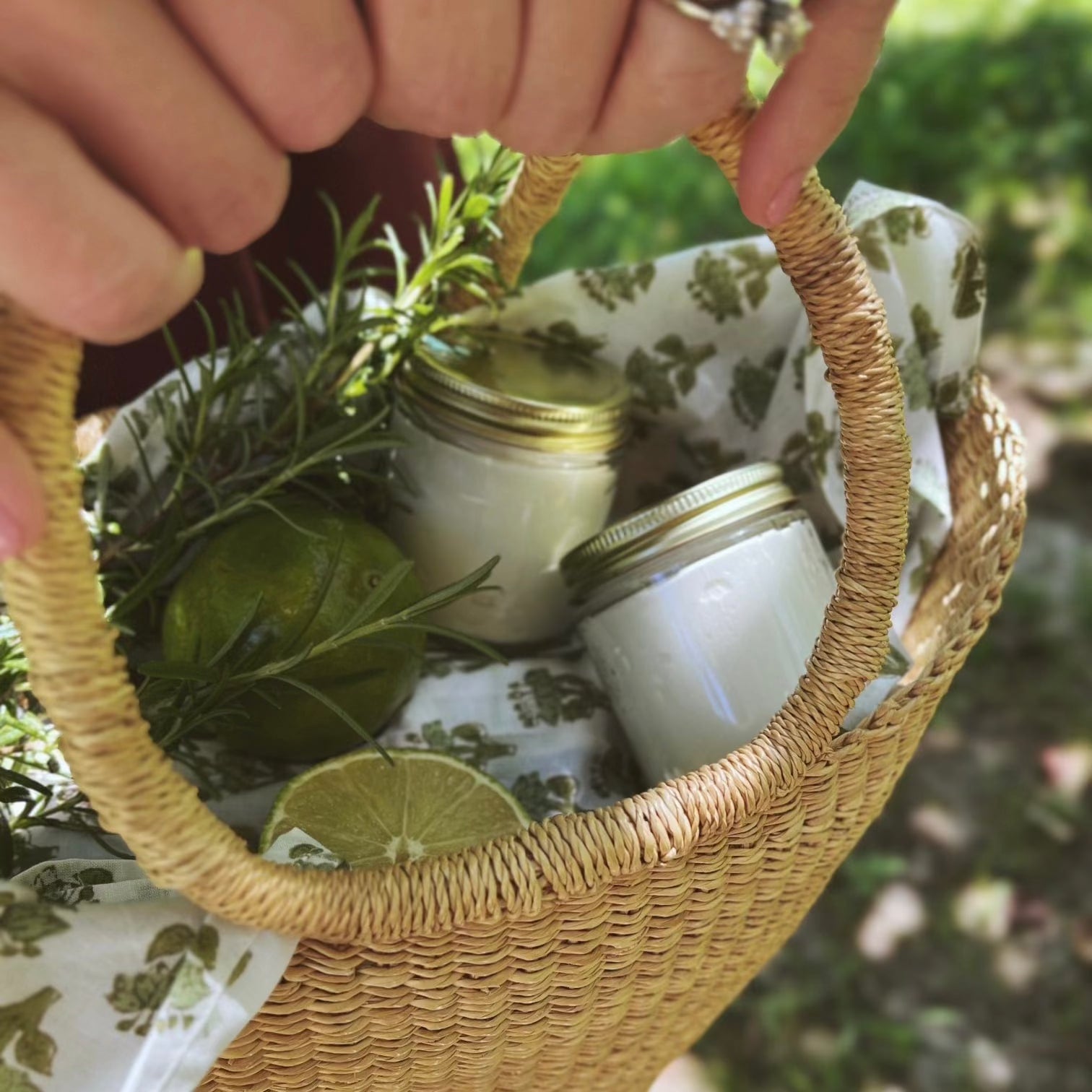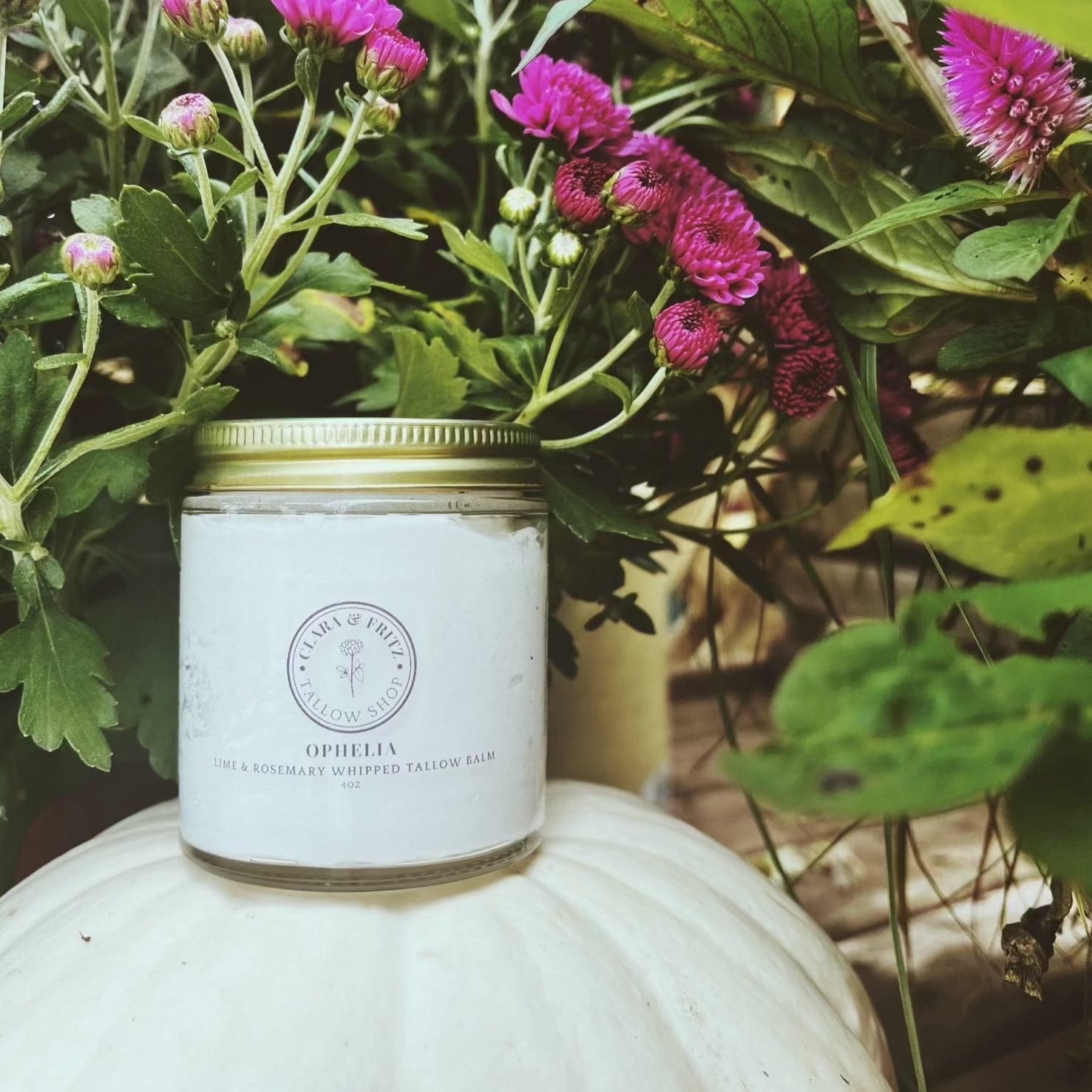 Ophelia Rosemary and Lime Whipped Tallow Balm
Ophelia - Rosemary and Lime Whipped Tallow Balm
Indulge Your Skin, Naturally.
Crafted with love, my Ophelia Whipped Tallow Balm has a silky texture and refreshing aroma, a pure delight for the senses.
Key Features:
Pure Grass-Fed Beef Tallow: At the heart of this luxurious balm is grass-fed beef tallow, known for centuries for its exceptional skin-nourishing properties. It deeply hydrates and supports skin's natural barrier.

Organic Extra Virgin Olive Oil: Provides a protective shield against environmental stressors.

Lime Essential Oil: Experience the invigorating freshness of lime, a natural astringent that tones and refreshes the skin, while its aromatic notes uplift your mood.

Rosemary Essential Oil: A gift from nature's garden, rosemary essential oil rejuvenates the skin and imparts a soothing herbal fragrance.
Benefits:
Deep Hydration: With its rich consistency, Ophelia whipped tallow balm melts into your skin, delivering unparalleled moisture and softness.

Natural Fragrance: The zesty note of lime combined with the subtle undertone of rosemary creates a balanced and revitalizing scent.

Chemical-Free: We believe in clean beauty. My products are free from parabens, sulfates, and artificial preservatives. Suitable for all skin types, including sensitive.
How to Use:
For best results, apply to clean, damp skin. Scoop a small amount with your fingertips and massage gently into the skin. Use it on your face, hands, elbows, heels, or any area that needs extra moisturization.
Ingredients: grass-fed beef tallow, organic extra virgin olive oil, lime essential oil, rosemary essential oil
This Whipped Tallow Balm can be used on face or body.
These statements have not been evaluated by the FDA. 
This product not intended to diagnose, treat, cure, or prevent any disease.
Share