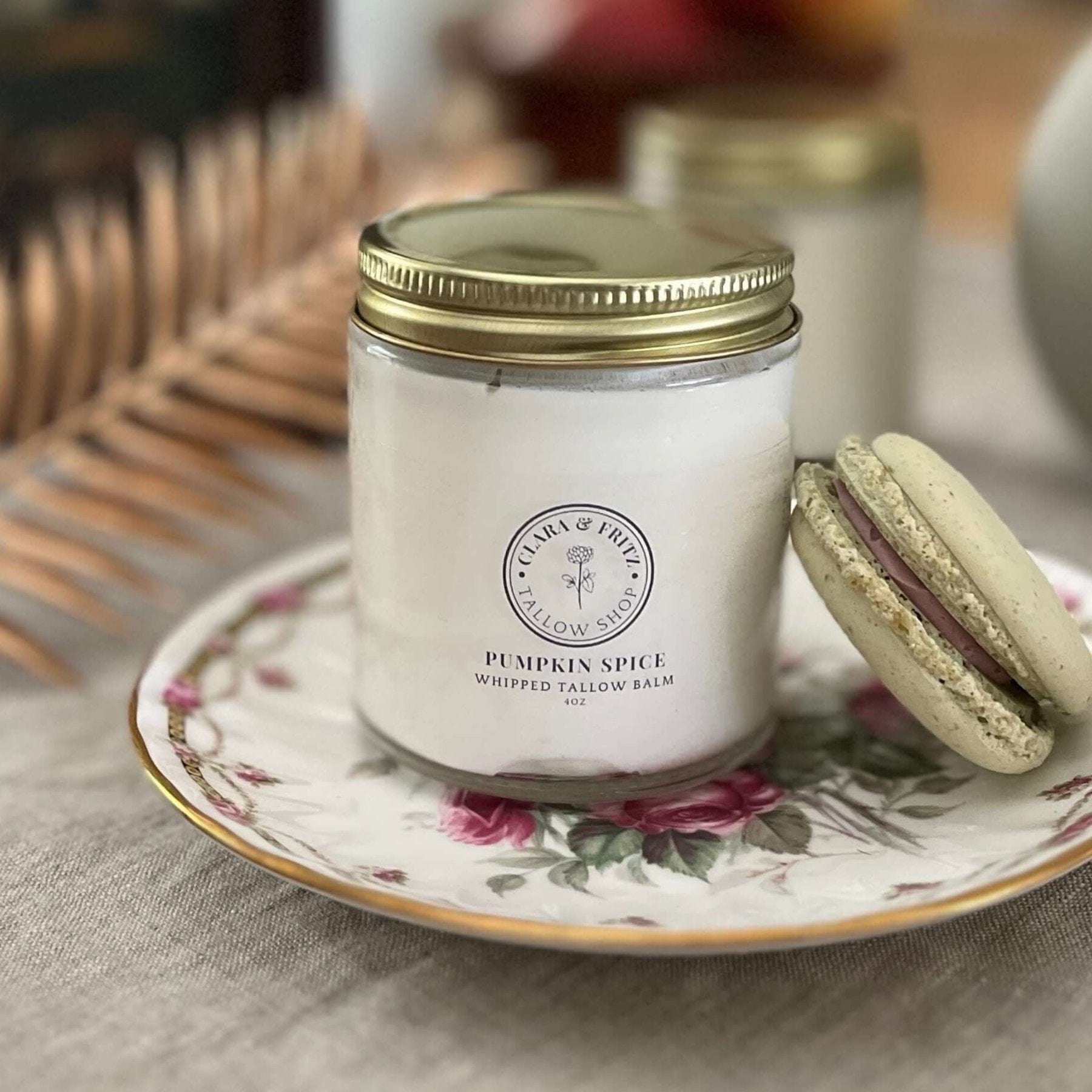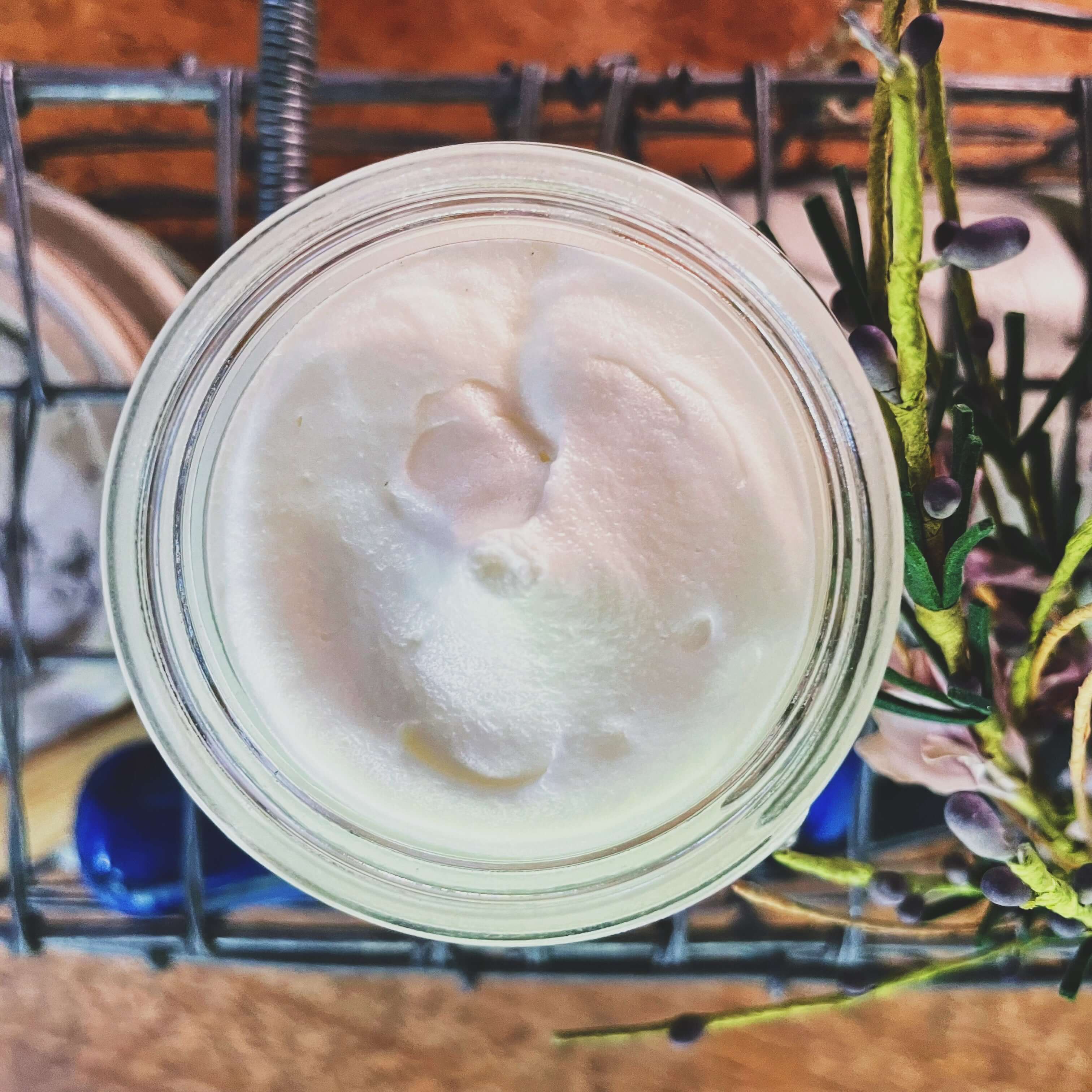 Pumpkin Spice Whipped Tallow Balm
Pumpkin Spice Latte in a Whipped Tallow Balm!
Immerse yourself in the cozy ambiance of fall. As the leaves begin to turn, and a gentle chill fills the air, the aroma of Pumpkin Spice evokes a sense of warmth and nostalgia. Whether you're curled up with a book by the fire, taking a leisurely stroll through rustling leaves, or simply enjoying the comfort of your home, this scent encapsulates the essence of autumn. So go ahead - embrace this time of change and transformation, and let the aromatic blend of cinnamon, vanilla, cardamom, and cloves envelop you in the magic of the season.
Ingredients: grass-fed beef tallow, organic cold-pressed olive oil, balsam copaiba oil, blood orange peel oil, vanilla fruit tincture, lemon peel oil, cinnamon bark oil, cardamom oil, clove bud oil, nutmeg oil, ginger root extract

*Our Pumpkin Spice Whipped Tallow Balm is for use on the body - it is not recommended as a facial moisturizer.
*This blend is not recommended for pregnant women or young children because of the essential oils used.
Check my out on Instagram!
These statements have not been evaluated by the FDA. 
This product not intended to diagnose, treat, cure, or prevent any disease.