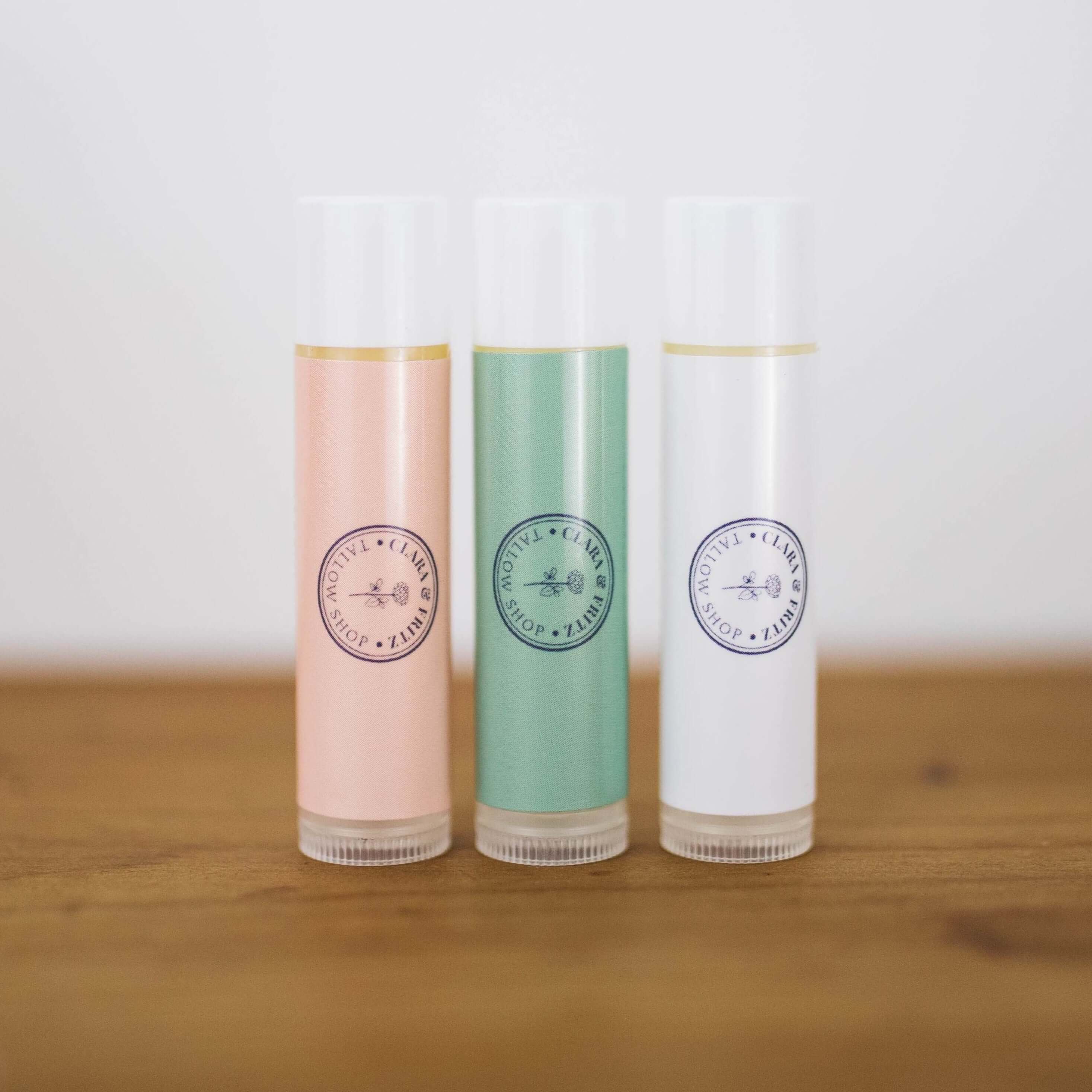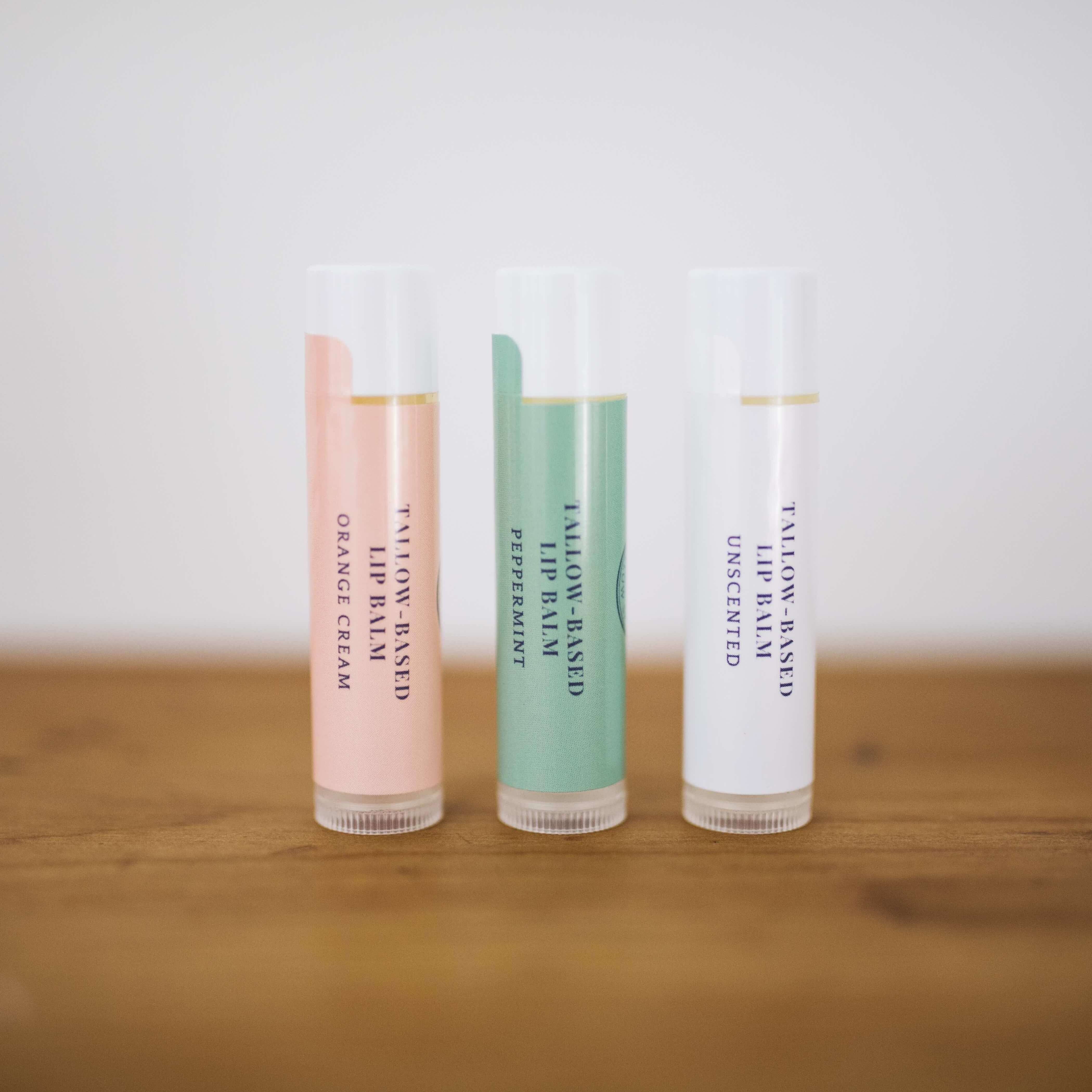 Tallow Lip Balm - 3 Pack Variety Set
Clara and Fritz Tallow Lip Balm is now in a 3-pack! Our hand-poured tallow lip balm is made with only four ingredients: Grass-fed beef tallow, organic extra virgin olive oil, beeswax, and essential oils. In this lip balm multi-pack you get one peppermint, one orange cream, and one unscented lip balm. These are travel-sized so you can take some tallow goodness with you wherever you go!
Our tubes are BPA-free!
This product not intended to diagnose, treat, cure, or prevent any disease.