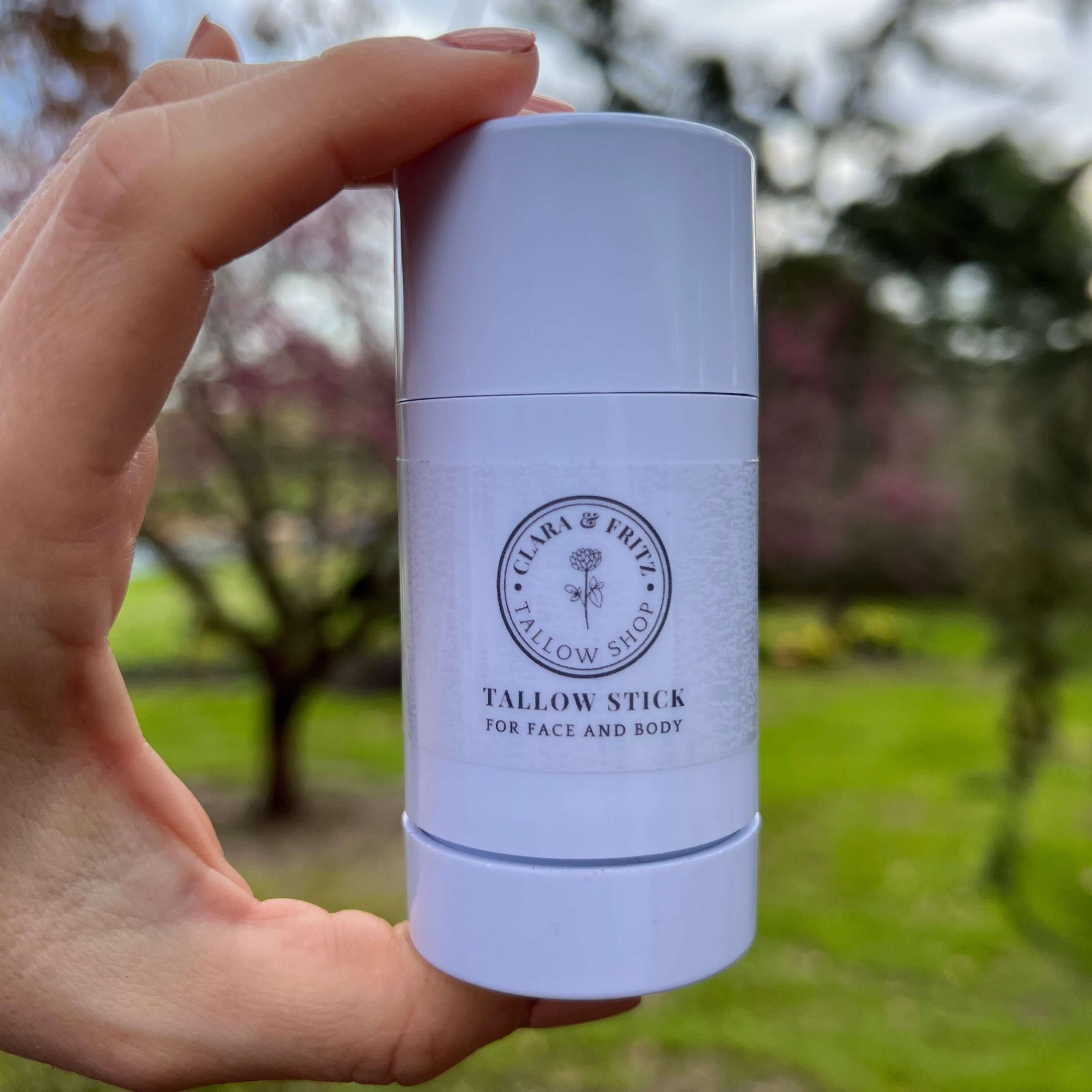 Tallow Stick - for Face and Body
Introducing our latest addition to our skincare line - the Tallow Stick for Face and Body! This incredible product is a larger version of our popular unscented lip balm, specially formulated to nourish and protect your skin.
Made from high-quality tallow, this stick is packed with essential nutrients that deeply moisturize and rejuvenate your skin. Tallow is rich in vitamins A, D, E, and K, which help to promote healthy skin cell growth, reduce inflammation, and prevent premature aging.
Our Tallow Stick for Face and Body is the perfect solution for dry, cracked skin, especially during harsh weather conditions. It glides on smoothly, leaving a protective layer of hydration on your skin. Plus, it's unscented, making it suitable for even the most sensitive skin types.
This stick is also incredibly versatile. Use it as a daily moisturizer for your face, body, or any dry areas that need extra attention. It's also great for soothing sunburns, preventing chafing, and protecting your skin from windburn and cold temperatures.
Don't let dry skin get in the way of your comfort and confidence. Try our Tallow Stick for Face and Body today and experience the nourishing benefits of tallow in a convenient, travel-friendly package.
Ingredients: 
Grass-fed beef tallow, beeswax, organic extra virgin olive oil
These statements have not been evaluated by the FDA. 
This product not intended to diagnose, treat, cure, or prevent any disease.
Share