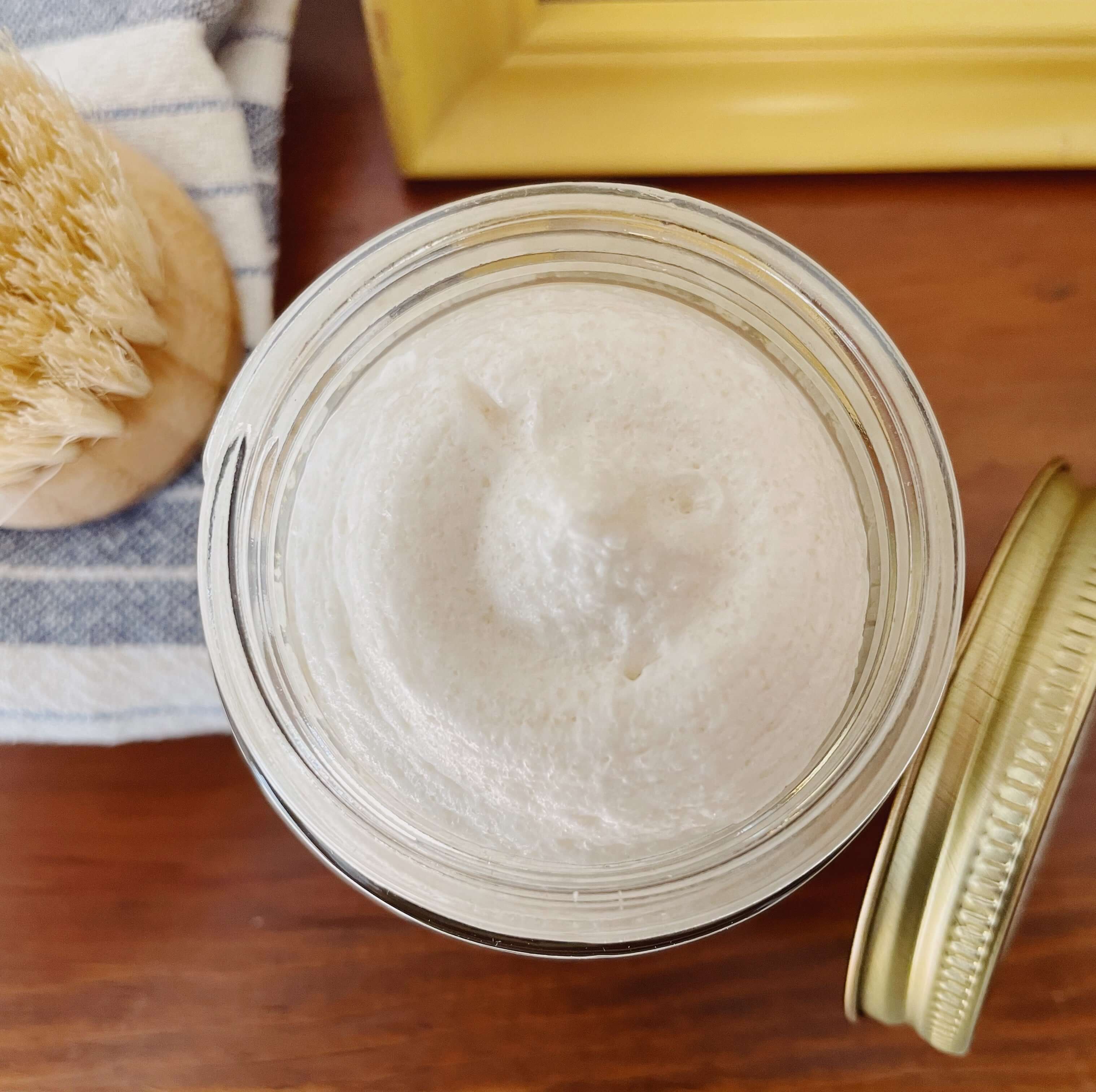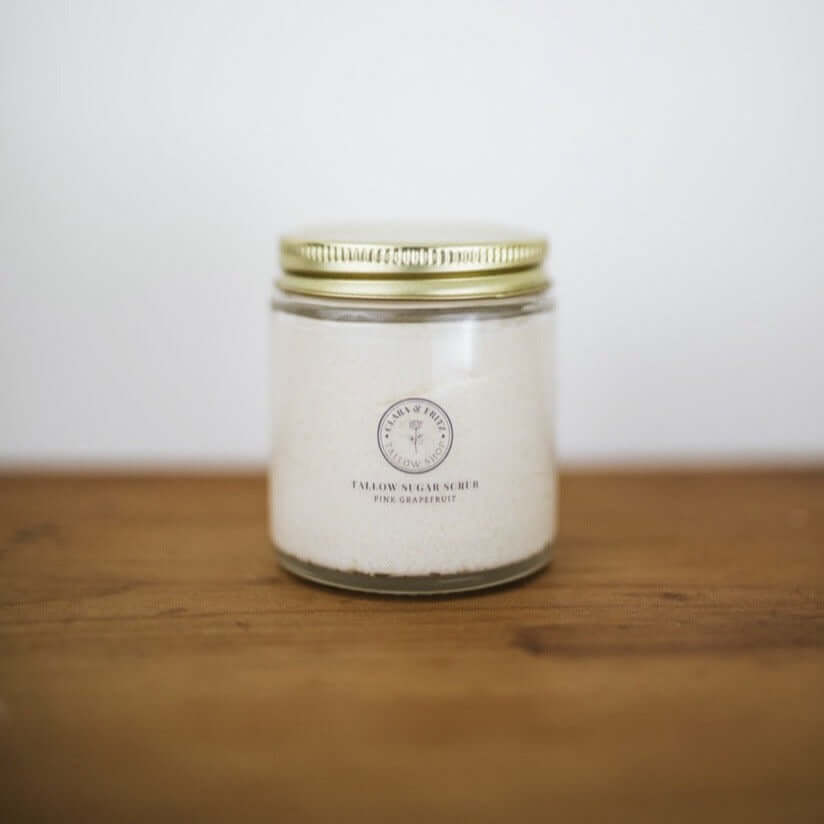 Pink Grapefruit Tallow Sugar Scrub
My Pink Grapefruit Tallow Sugar Scrub combines my whipped tallow with organic cane sugar as a natural exfoliant and is lightly scented with pink grapefruit and lemon essential oils to encourage cell turnover, leaving your skin feeling soft, refreshed, and hydrated.

Benefits: deep cleansing, facial bump prevention, evens skin tone, improved skin texture.

Directions: Use a small amount on the face or body. Gently rub exfoliant in a circular motion. Wash off in the shower or with a hot washcloth. Use 1-2 times per week for best results.

Ingredients: 100% grass fed beef tallow, organic olive oil, organic cane sugar, pink grapefruit essential oil, lemon essential oil
Check out Orange Cream Tallow-Based Sugar Scrub
These statements have not been evaluated by the FDA. 
This product not intended to diagnose, treat, cure, or prevent any disease.