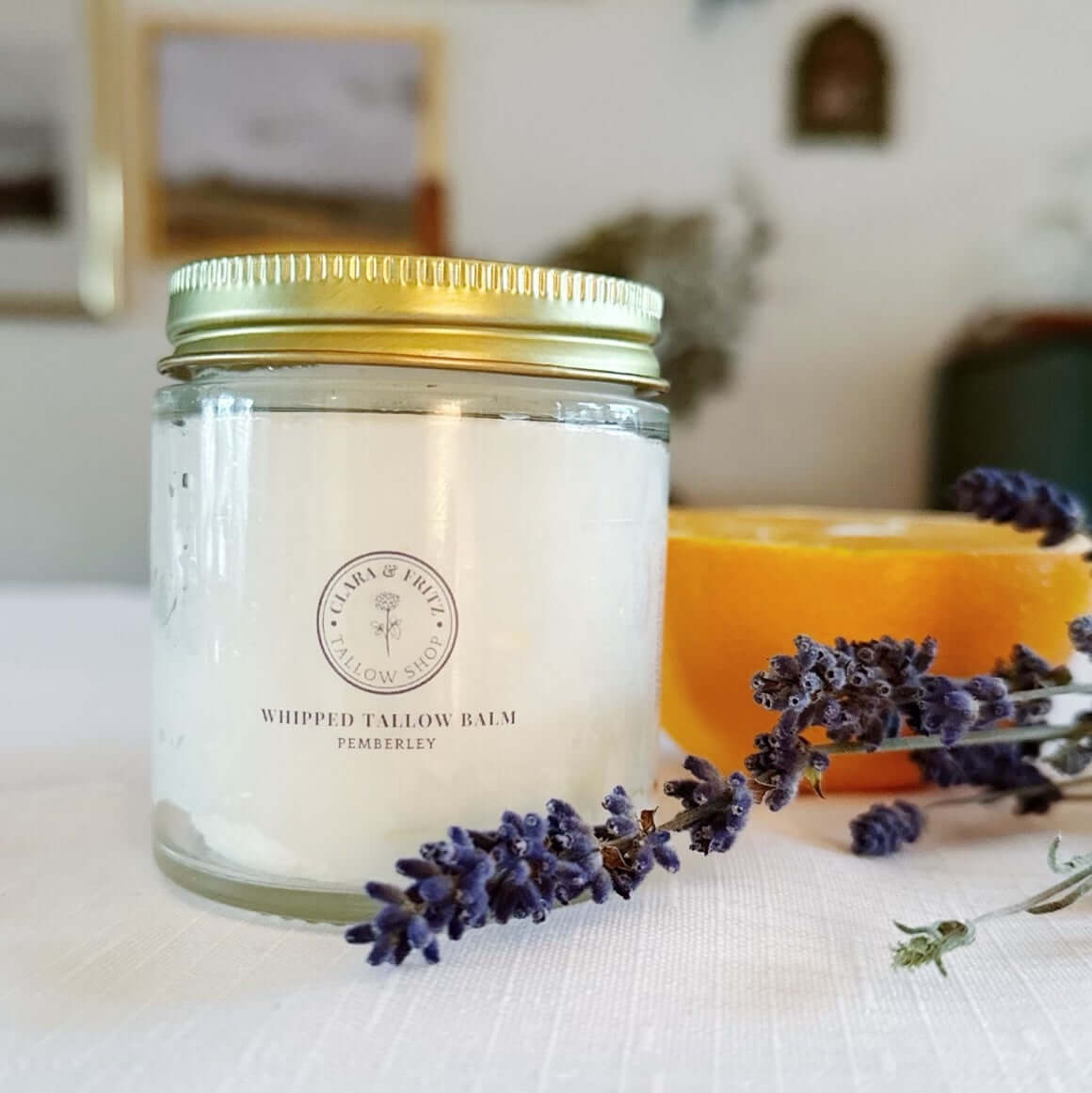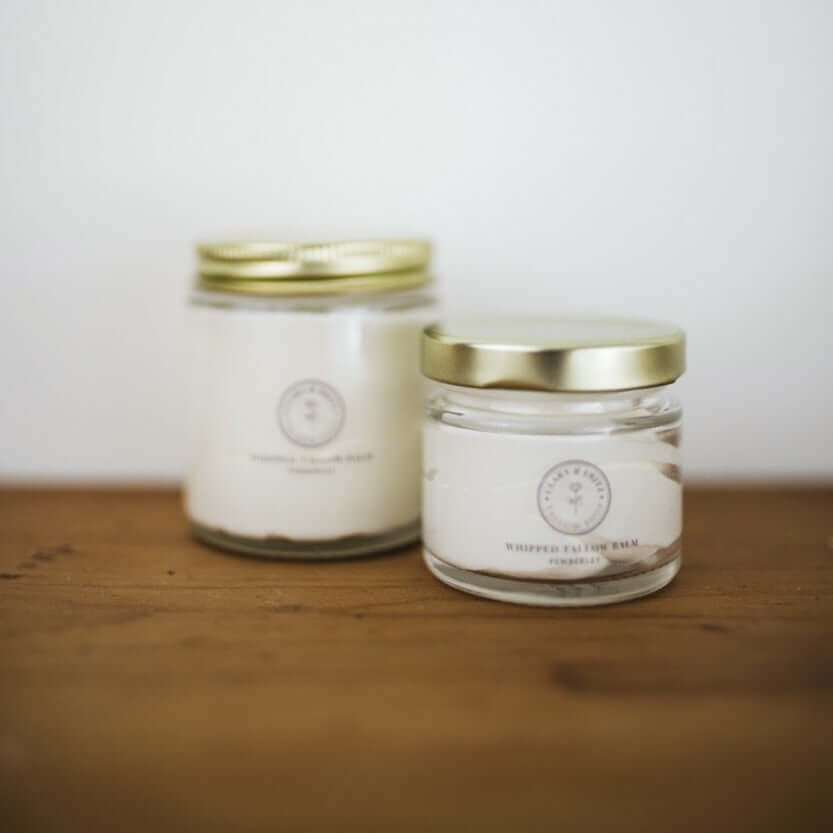 Pemberley Orange and Lavender Scented Whipped Tallow Balm
My Pemberley Whipped Tallow Balm Moisturizer is one of my best sellers! Orange and lavender are a match made in tallow heaven. 
Benefits: removes excess sebum, anti-inflammatory

Pemberley Tallow Balm Ingredients:
100% grass fed beef tallow,
organic olive oil (2%),
organic sweet orange essential oil,
organic lavender essential oil,
ylang ylang essential oil.
These statements have not been evaluated by the FDA. 
This product not intended to diagnose, treat, cure, or prevent any disease.