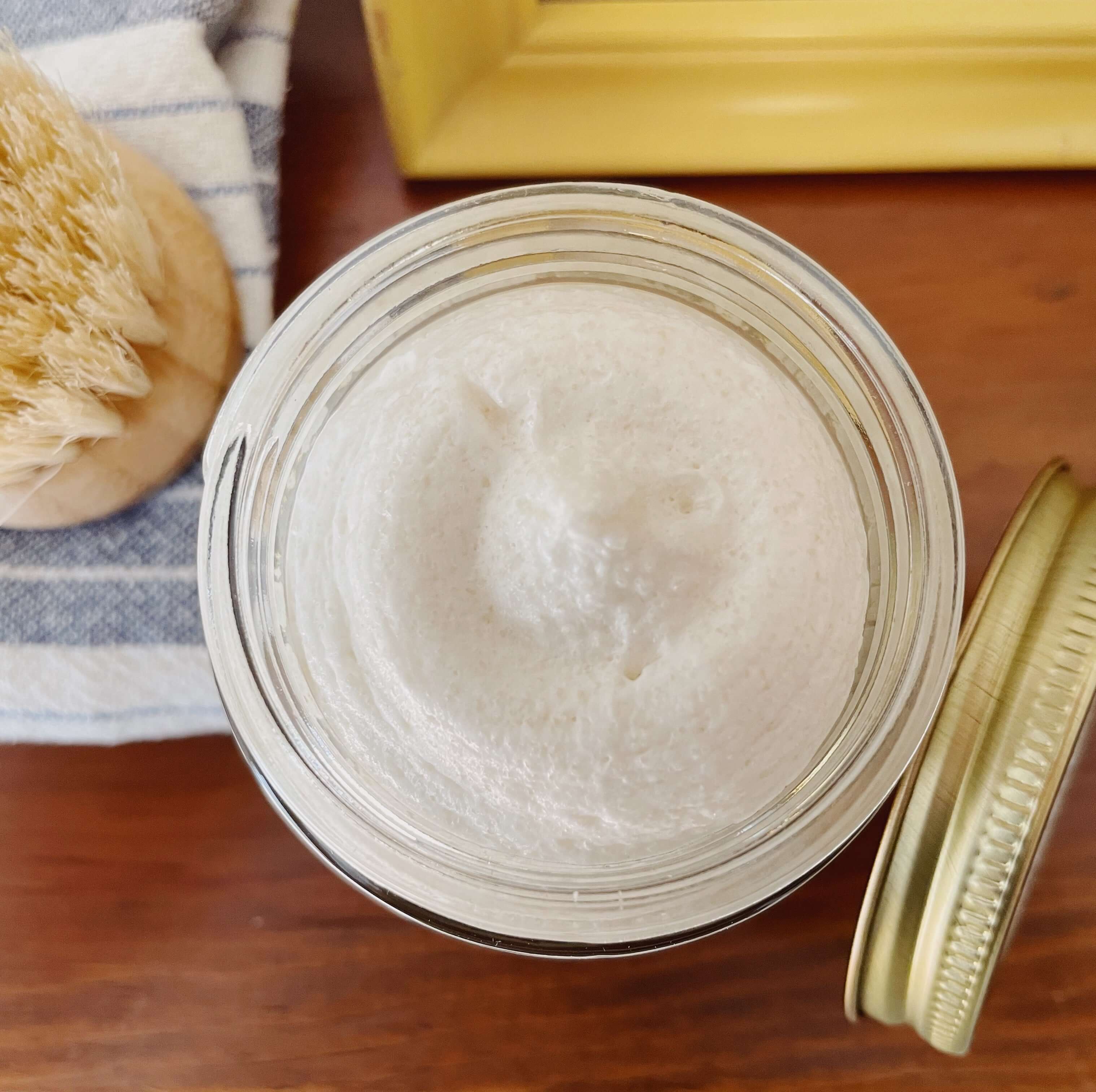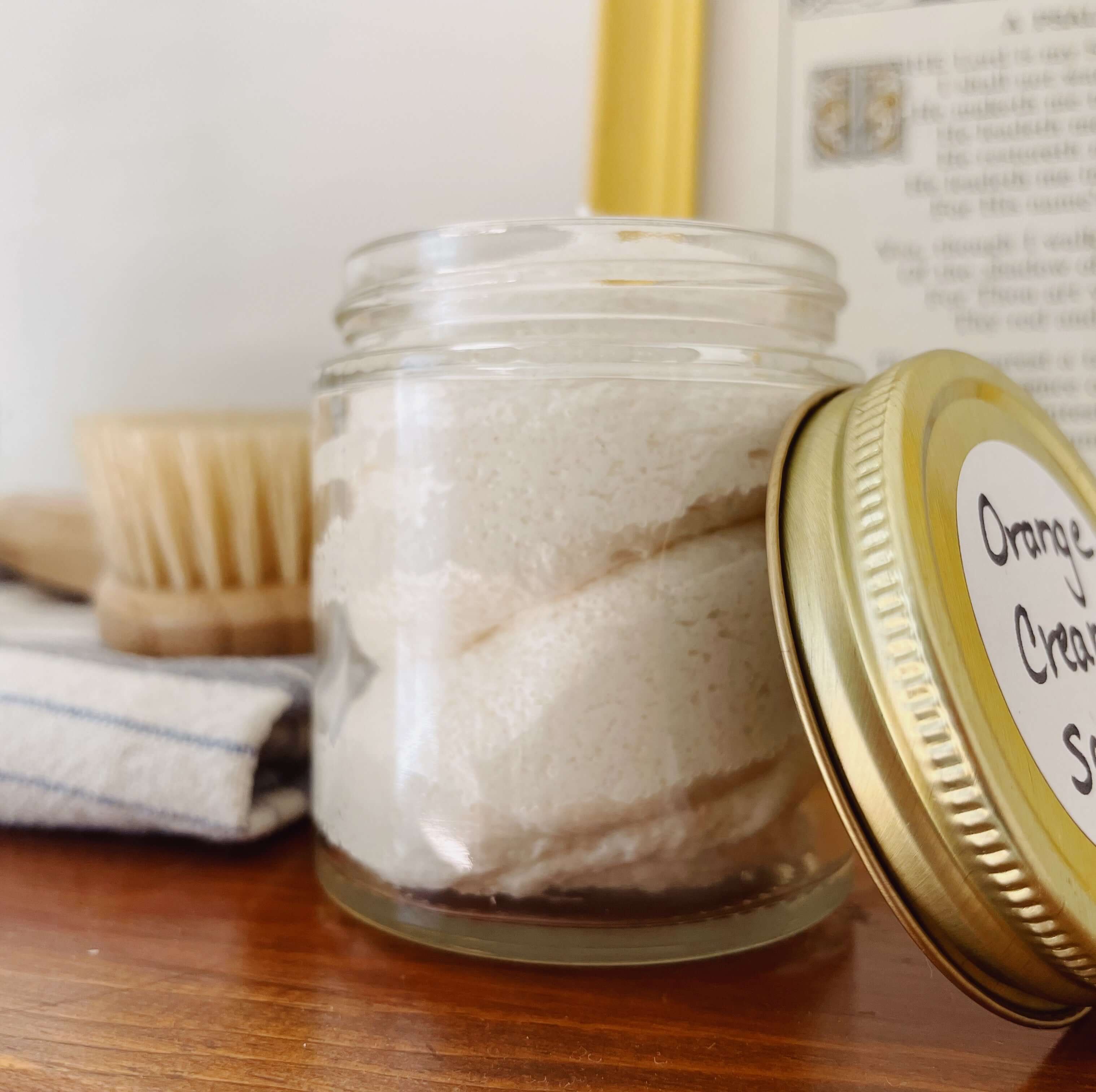 My Orange Cream Sugar Scrub is seriously decadent. It already smelled like dessert but once I added sugar to it... well, just try not to eat it! Use once or twice a week to keep your skin silky smooth and moisturized. This is a MUST for your tallow skincare collection.

Benefits: Gentle exfoliation.

Ingredients: 100% grass fed beef tallow, organic cane sugar, USDA organic olive oil (2%), organic sweet orange oil, vanilla botanical extract.
Check out Grapefruit Tallow-Based Sugar Scrub
These statements have not been evaluated by the FDA. 
This product not intended to diagnose, treat, cure, or prevent any disease.